Lenovo Smart Projector T500 launched for UGX 1,636,511.76 (~$464)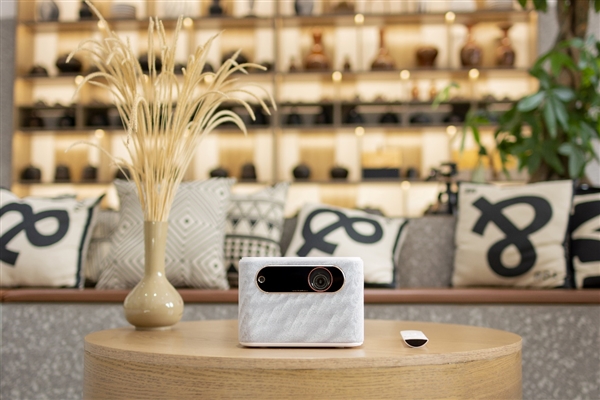 Lenovo yesterday unveiled a new smart projector domiciled in the mid-range segment. The product is dubbed Lenovo Smart Projector T500. It adopts a compact size but delivers high-definition resolution and ultra-high brightness.
The Lenovo Smart Projector T500 comes in a pure white appearance, decorated with wavy texture wrapped in high-grade fabrics. The color won't fade easily and integrates well into the home style.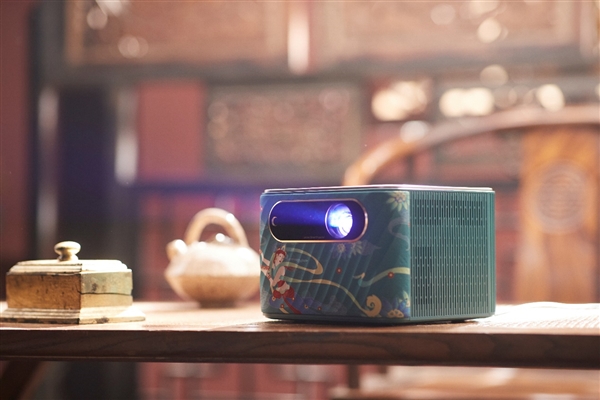 The T500 features DLP projection technology and is equipped with a 0.33-inch DMD digital micro-mirror chip, with 1.05 million micro-mirrors. It can achieve 1080p physical resolution and is compatible with 4K resolution. The device also supports HDR10, HLG dual high dynamic decoding, and a new generation of EEP image quality engines. The projector has a contrast ratio of 1000:1, and the brightness is as high as 1400 ANSI lumens, which is quite high in home projectors.
It uses a projection ratio of 1.2:1, a projection aspect ratio of 16:9, and a projection distance of 0.8-8 meters. The recommended projection size is 60-120 inches, and the adjustable focus range is 20-300 inches. It supports automatic omnidirectional focusing and automatic trapezoid as well as wireless projection.
The Smart Projector T500 is integrated with two 8W full-range speakers, with silk direct injection, high tenacity silver basin, 740ml sound cavity, Dolby Audio, and DTS sound certification. It also supports independent Bluetooth audio mode.
In terms of the processor, the T500 is powered by a quad-core Morningstar T972-H processor with 2GB DDR memory, 32GB eMMC flash memory. It features support for dual-band Wi-Fi support and is equipped with a built-in three-dimensional partition cooling system with four copper tubes with optical machine temperature as low as 50°C.
Lenovo Smart Projector T500 is priced at 3,899 yuan (~$604) which is 2,128,637.41 Ugandan shilling, with a starting price of 2,999 yuan (~$464) which is 1,637,287.40 Ugandan shilling. It will be available on Lenovo's official website, Lebei, JD.com, Tmall, etc from September 30 but is presently on pre-sale.
Lenovo also unveiled a T500 Dunhuang Museum co-branded model, priced at 3999 yuan (~$619) which is 2,183,231.85 Ugandan Shilling and with an initial price of 3499 yuan (~$541) which is 1,910,259.63 Ugandan shilling.